Friday
Mar 7,2008
Who the hell let this little dandy have a mic, I wanna know now! Rhyming "brunch" with "cunts" and "months", attempting a sweet melodic style with laid-back violin strings and sweet melodies while in fact singing about petty middle class worries such as angry girlfriend fathers and Barnes & Nobles creditcards and Jessica Simpson – ah who cares – people are starving, people are being shot and killed and bombed every which way, and in terrible ways!
(more…)
Friday
Mar 7,2008
This is miserable melodic thrash metal stuff, really a middle-rate record with pompous, tenderly operatic vocals and all bells and whistles that I've come to expect and actually dread from such mail-frenzied Canadian outfits…Honest enough for its outright dishonest form I suppose, but no cigar, not even a little wet, brown cigarillo, and also no points for the included disclaimer that it's "An Epic in six parts", nor even the vaguely political or mythical ambitions of their included lyric ("As far as the mind leads, Across seven seas, Empire Rising…") which just further depresses me and draws my attention to the pastel-airbrush artwork on the cover. Ah hell, all this negativity brings me down but it's the dirty reality and you've gotta deal with it: not worth anyone's time, all's well, get different jobs – move along…
Friday
Mar 7,2008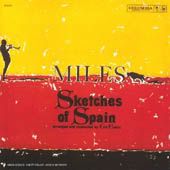 Miles Davis is a genius, or at least an extremely talented artist. Sketches of Spain´┐Ż is one of the most well-known albums of Miles Davis. If some already jumped into the conclusion that the 1960 record issued by Columbia is a masterpiece, let me contradict them right away. Sketches of Spain´┐Ż is surely not an atrocious piece of garbage, but certainly can´┐Żt stand comparison with such impeccable works of art as ´┐ŻKind of Blue´┐Ż and ´┐ŻBitches´┐Ż Brew´┐Ż.
Monday
Feb 25,2008
Cat Stevens' "Teaser and the Firecat" is one of those jewels of a record that has foolishly escaped my attention despite my utter love and adoration for the man and his music. I suppose I've never approached his work with the appropriate degree of systematic effort to dig through his entire catalogue, being content to listen to the few classics he's most known for ("Peace Train", "Where Do the Children Play?", "Moonshadow" etc).
(more…)
Monday
Feb 25,2008
"Planet Punk" is the sixth Die Arzte album and came out in 1995. This album shows that German punk is highly underrated compared to punk from countries like England and the United States. The album kicks off with the speedy and catchy three chord song Super Drei. (more…)
Monday
Feb 25,2008
Jason Newstead was always the bassist who did what the other told him to do during the 14 years which he spent in Metallica. One year after he left the band, Echobrain´┐Żs first album came out (self titled album). Newstead gathered two people around him in this project, Dylan Donkin (guitar and vocals) and Brian Gagrafena (drums).
(more…)
Monday
Feb 18,2008
Poor distribution by Hades Almighty's Psycho Bitch Records representation has prompted a re-release of their 2001 album "The Pulse of Decay". And understandably so – the at times clinical, at other times almost melodic brand of extreme black and thrash metal explored on the Norwegian group's fourth album is worthy of wider recognition. There aren't many metal records being released these days which really get my blood pumping, but this is certainly one of them, despite the fact that Hades Almighty aren't ones to favour gruellingly speedy riffs or superfast blast beats. For the most part, they play somewhere near mid-tempo, taking their time to carefully build up an industrially cold atmosphere, and with a good set of headphones the high quality of production really complements this mood.
Sunday
Feb 17,2008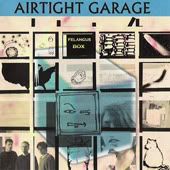 On the "Felangus Box/Coelacanth" double-album, obscure Indiana-based Airtight Garage (presumably named after popular/bizarre French comic artist Moebius' series with same title) tune up their brand of jangling, folk-punk/lo-fi indie rock which they've been busy polishing for the better part of the last 11 years. They prove themselves to be something of an undiscovered gem on their 4th full-length, consigned to self-promotion on places like mylocalbands.com and iuma.com where garage groups are a dime a dozen, an unfortunate thing because these boys and girls really do deserve better. I suspect the problem is no more mysterious than the fact that records with home-made artwork and a DIY-approach to music are systematically ignored at the big magazines.
Sunday
Feb 17,2008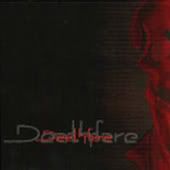 While Norway is infamous on just about every continent for spawning bucketloads of evil black metal acts such as Mayhem, Darkthrone, Ulver and Dimmu Borgir, the Stavanger-area has until yet not seen much action in the way of home-grown metal groups making it onto the wider international arena. It may be a little optimistic to say that Deathfare will change all that, but the group certainly show potential in reaching wider acclaim beyond the local gig circuit.